Moqadas Islam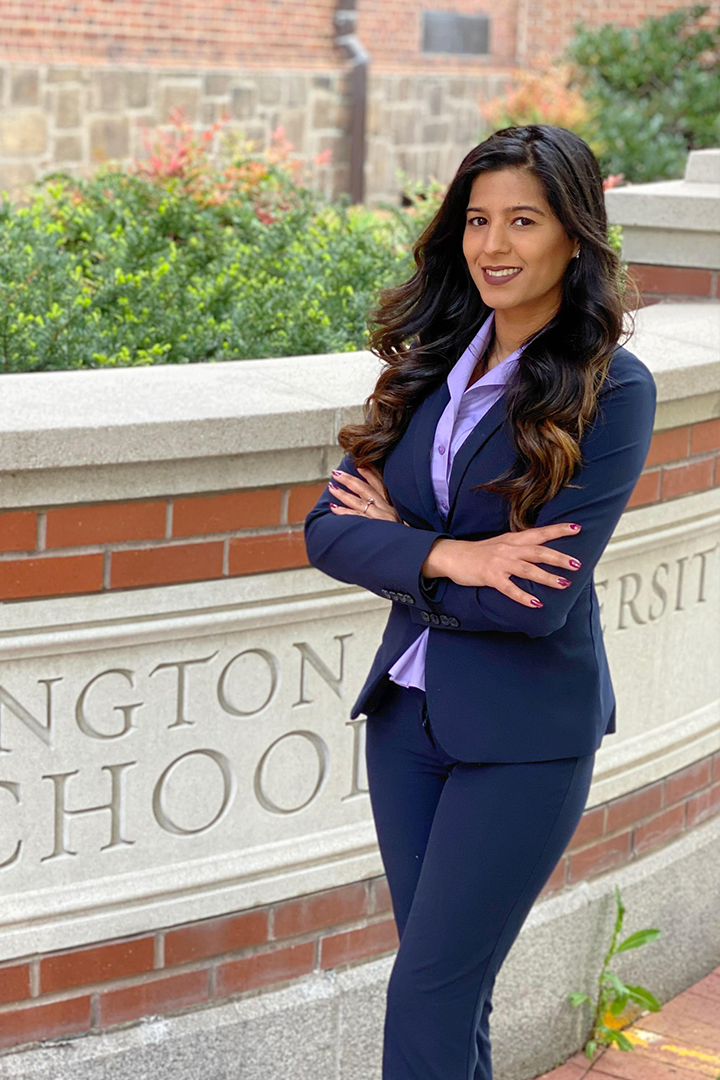 Degree
JD, 2020
Favorite Memory from GW Law
GW—Oxford International Human Rights Law Program in Summer 2018.
Favorite Quote


"For me, education was power."
If you asked me four years ago about writing this, I would have a hard time believing it. I would like to first thank the numerous professors that have provided me with varying degrees of academic advice and emotional support. I could not have asked for a better faculty and staff to assist me on my journey. I can't even begin naming everyone because I would surely miss someone, and I do not want that. I also want to thank my classmates, who were some of the smartest, hard-working, and fundamentally good people I have ever met. I have learned so much not only from class discussions but just in general being around them.
To my close friends, thank you so much for your patience and support. Your love and friendship have helped me through the most challenging moments of law school.
To my fiance, I want to thank you so much for always going above and beyond to make me happy and laugh. Your love and support carried me through the toughest times in my life.
Most importantly, I want to thank my family, who made me who I am. Their love and support have carried me this far in life. I am especially grateful to my mother, who has given me nothing but love through this journey.
As an immigrant, I am proud to have studied law in the nation's capital and one of its finest institutions. It is surreal to even write this, knowing how daunting this task seemed at first. I will forever be grateful to have had the chance to be a part of the George Washington University Law School.